Hello! I didn't get to do much over the weekend, still unfit and not well to move around. I slugged a bit here and there but mostly stayed in bed and watched tons of movies. Really want to start my school work but just can't seem to concentrate.......
Maybe, it's just excuses!
My mom came home with a tub of ice cream a few days ago and I'd been really looking forward to dinner because of that! Anyway, I've never been fond of flapper ties but oooo look how pretty this one is! It has cats all over!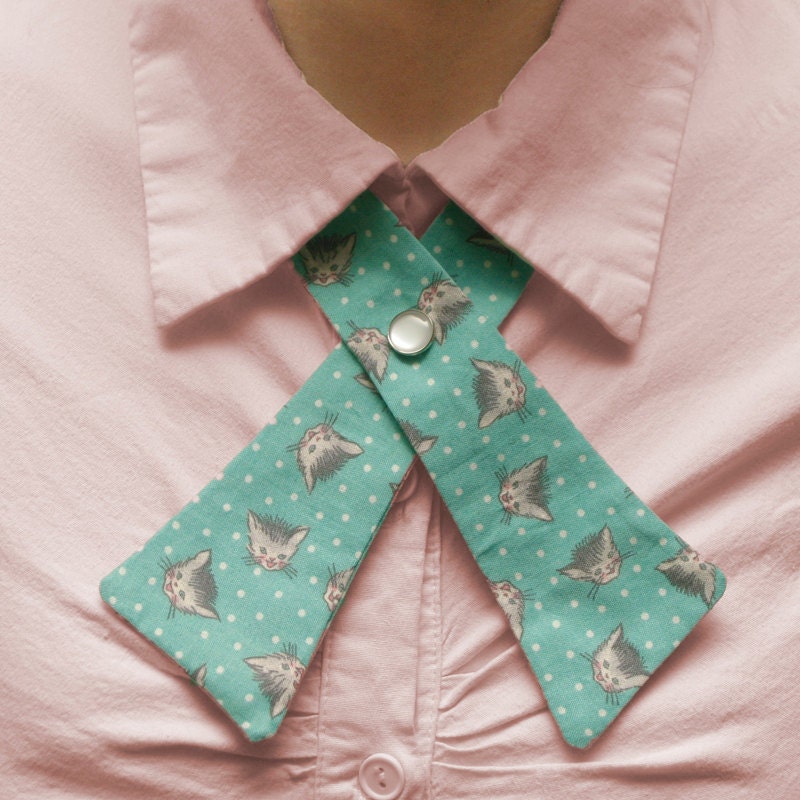 I think it's fairly easy to sew one, makes a nice Christmas gift as well.
On a side note, saw
Fongyee'
s post on this brilliant underwater hotel in Maldives Island and I really want to visit the aquarium! Soon. Soon. Soon....